Improve Outcomes and Lower Costs for Complex Beneficiaries
Better prevention reduces frequency and severity of acute events
Partner with Embrace to reduce hospitalizations of your high-risk beneficiaries
Embrace reduces hospital and emergency department visits by 40% through value-based preventive care for older adults by engaging them in healthy actions that slow the advance of their conditions, enabling continued independent living.
Personal Prevention CareTM is the first comprehensive prevention care service delivered through the patient's primary care physician via telemedicine. Embrace's local nurse practitioners focus on older adults with chronic conditions who have a 50% or greater chance of hospitalization. This service reduces initial admissions as well as reducing readmissions.
Outcomes from Personal Prevention CareTM
Lower costs due to fewer hospital stays, improved outcomes, increased quality, and customer satisfaction ratings.​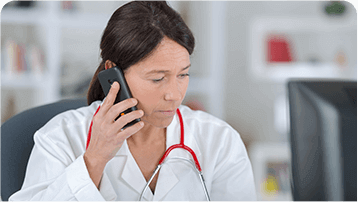 Reduce Hospitalizations to Lower Costs
Beneficiaries who take healthy actions reduce their risk of hospital and ED visits. Frequent interactions and monitoring catch health declines before they become acute. Healthier patients who are admitted discharge faster and require less rehabilitation. We align physician incentives so that they actively encourage patients to participate in prevention.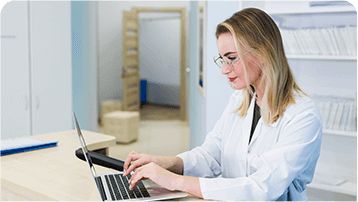 Embrace's Prevention Protocols address 30 of the 47 Star ratings with a focus on these domains: managing chronic conditions, staying healthy, drug safety and accuracy and  member experience. Higher Star ratings allow your plan to market more competitively.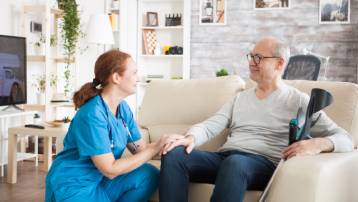 Raise Customer Satisfaction
Beneficiaries like the continuity and the individualized service of Personal Prevention Care. Through co-branding, payors and physician partners benefit from this good will, building strong ties that reduce churn.​
Why Personal Prevention CareTM is Different​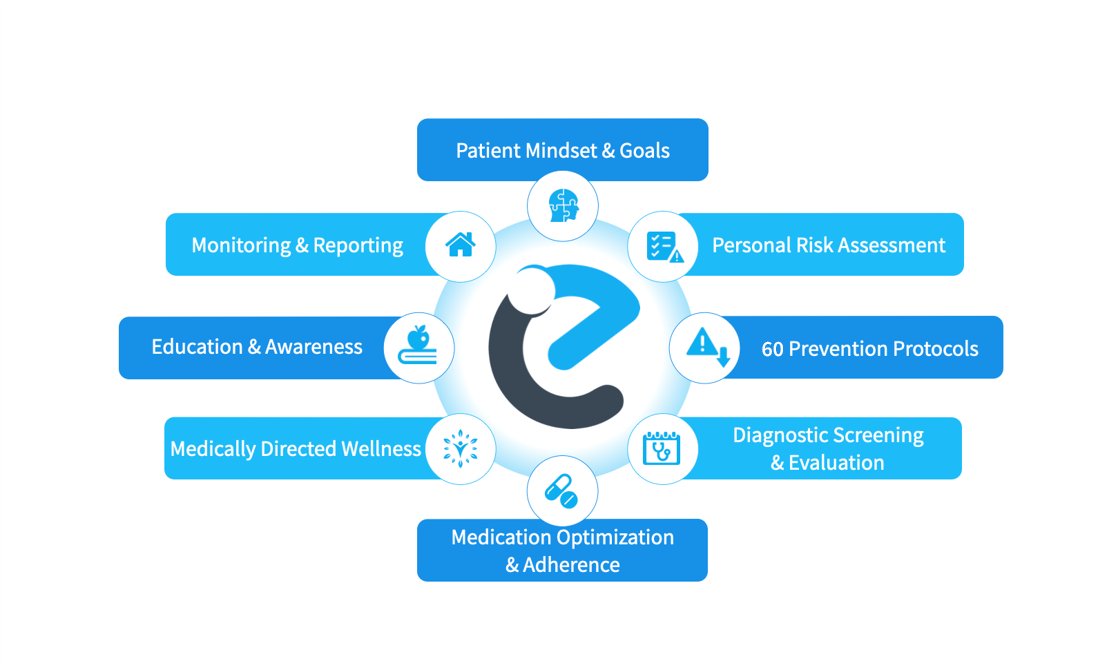 Personal Prevention Care is different because it is an integrated

preventive

approach to geriatric care, based upon building an ongoing relationship between the patient and the nurse practitioner that extends the physician's influence into the home.
Physicians earn management fees for supervising the work of Embrace clinicians. These additional revenues provide incentive to the practice to enroll patients who can benefit from additional prevention, which reduces hospital and ED visits.
By understanding the patient's mindset and goals, Personal Prevention Plans are designed to help the patient achieve what matters most to them.
A comprehensive risk assessment identifies the actions a patient can take that will keep them out of the hospital and safely aging in place.

Reduce Hospitalizations and ED Visits
Utilize the latest evidence-based prevention protocols to decrease risk across 5 areas: chronic conditions, acute events, geriatric conditions, medically​ directed wellness and lifestyle / SDoH to reduce hospitalizations by 20%.

Personal Risk Assessment and Reduction
Embrace NPs develop a personal risk assessment for each beneficiary to identify the actions that will have the greatest impact. A Personal Prevention Plan is completed with the primary care physician to identify and prioritize the specific protocols to be followed and actions to be taken.

Frequent Interactions Change Behavior
As trust develops between beneficiary and NP, patient accountability grows. Small steps consistently applied create progress that encourages continued effort as new habits are formed.

Local Nurse Practitioners
Embrace clinicians are local to the beneficiaries and primary care physicians, enabling relationships to be built, promoting trust improved communications, solidarity and accountability.

Comprehensive Prevention Approach
Comprehensive prevention is provided by applying a systematic personalization on a consistent basis to build personalized preventive steps and communication into every facet of care from annual wellness visits to transitional care management after an acute event. 

Unique Patient Engagement Tools
The VitaRae™ Prevention Platform is a suite of assessment, risk reduction and communication tools that enable clinicians to better understand the patient's needs, goals and mindset to create individualized prevention care plans that engage patients to take actions to keep them healthy.