Improved Support for Patients Between Visits
Extend your care into the home
Integrate Personal Prevention CareTM into Your Practice
Medicare has identified that better preventive care for patients with two or more chronic conditions reduces the cost of care for these complex patients. Embrace's Personal Prevention Care is an integrated geriatric preventive care solution that combines geriatric principles, chronic disease management, medically-directed wellness, reduction in acute events, and geriatric pharmacy services to improve patient health and reduce hospitalizations.
With Personal Prevention Care, your practice provides better care with no investment in new staff or systems, ensuring heart failure and other complex patients get consistent and comprehensive care after they leave your office.
Outcomes from Personal Prevention CareTM
Improve patient outcomes, raise staff job satisfaction and increase practice revenues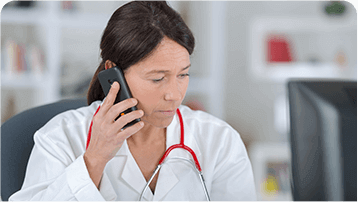 Experienced geriatric nurse practitioners local to the patient extend care beyond your office. Coordinated communication keeps the patient on the care plan you approve. These services help your patients make progress on the health plan you create, keeping them healthier between visits.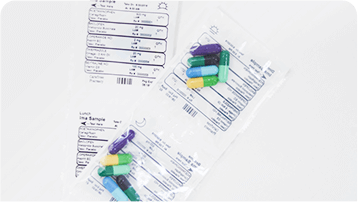 Embrace staff and systems work at your direction to ensure that you and your practice are at the center of all patient care. Because our systems are designed to integrate into your EHR, you continue to work in the ways you are most comfortable. We handle documentation and communication tasks so you and your staff focus on high value work.​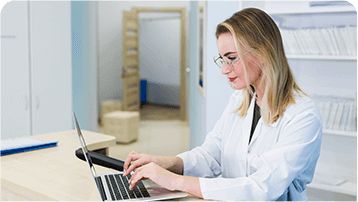 Dedicated outreach to your patients by trained staff using our communication components improves your MIPS scores. New opportunities to code against additional CPT codes help practices extend care between office visits and generate new revenues. ​
Why Personal Prevention CareTM is Different​
Many physicians see existing efforts to manage chronic care as a reimbursement mechanism for care which is already being provided to the patient rather than a new care system which dramatically improves patient health.
Often care management services are primarily focused on coordination and communication, which can help but miss the opportunity for the significant improvements in health experienced when patients take action and behaviors change.
Personal Prevention Care is different because it is an integrated, holistic care-delivery platform for geriatric care, based upon building a relationship between the patient and their nurse practitioner. This builds sustainable improvement as patients engage in their own health journey.

Embrace is focused on meeting the unique needs of each patient. Our nurse practitioners are made up of NPs and PAs who excel not only in clinical care, but also in coaching to help your patients achieve their health goals.

The nurse practitioner combines your care plan with those from other specialists to provide a clear set of achievable goals upon which the patient and family caregivers can focus. These care plans are dynamically changed to have the biggest positive impact on patient health.​

Personal Prevention Care is designed around proven psychological principles to help the patient take the right actions. We identify the patient's profile to allow the nurse to use individualized approaches to overcome barriers and achieve goals. ​

Embrace provides consultations to physicians patients with our geriatric pharmacists and our nurses help patients with adherence. A pharmacist is assigned to each patient and will provide Medication Therapy Management.

Our nurse prepares both you and the patient for each office visit, so that you can maximize the use of your medical expertise for effective clinical care. The nurse implements changes to your care plan, discusses them with the patient, and provides you with updates. ​

Embrace's Prevention Care Platform informs our nurses on state-of-the-art clinical treatment for chronic conditions. This helps the nurse select which goals and behaviors upon which to focus for each patient ensuring the highest impact on their health. ​